Developing Environmental Tourism in a Village Bordering a National Park
Are you interested in the cross-pollination of tourism and environmental protection?
This eco-tourism-oriented project addresses both topics as part of rural development. The partner organisation is looking for two participants, ideally with experience in tourism development and working with local communities. To participate you must be fluent in English. Knowledge of Russian or Georgian would be an asset.
Established in 1995 and officially opened in 2001, Borjomi-Kharagauli National Park (BKNP) is a protected area and one of Georgia's largest national parks. Located in central Georgia about 160 kilometres from the capital city, Tbilisi, the park covers more than 85,000 hectares of native forest and alpine meadows. One of the park's administrative and visitor centres is in the town of Borjomi. BKNP's core activities include protecting nature and monitoring biodiversity. Its administration also focuses on eco-tourism/nature recreation, and environmental education. Within the park there is a traditional use zone to allow local communities to sustainably harvest firewood and other non-timber forest products. BKNP cooperates with local non-governmental organisation, Green Borjomi, which focuses on environmental protection and awareness by supporting sustainable tourism development. Green Borjomi's main target groups are educational institutions, staff in the protected area, and tourism service providers. The organisation also aims to reach visitors to the region and the communities that border protected areas. It has implemented several environmental and tourism-related projects in and around Borjomi-Kharagauli National Park.

There are two locations for this project internship: first at BKNP's headquarters in Borjomi and second in Kvabiskhevi Village,which borders the national park. The project's goal is to create a plan for tourism development in Kvabiskhevi that will serve as an environmentally friendly and sustainable way to improve the local economy. You would work in close collaboration with both locals and BKNP staff in the park's administrative and protection divisions. One of your tasks would be to research the potential for environmentally friendly tourism in the village, for example, by learning about best practices in eco-tourism worldwide. You would collect data on Kvabiskhevi and meet regularly with locals as part of your work. Ultimately, you would write a strategic plan containing with short- and long-term steps for the development of the organisation and community.
The internship is scheduled for 1 August to 31 October 2019. Preparatory training and seminars will be held in English.
The GLEN team will consist of a Czech participant and a German participant.
Language(s): English
Other language(s): Georgian, Russian
Topic / area(s) of interest: Rural Development, Sustainable Economy, Tourism, Climate and Environmental Protection
Field(s) of study (Category): Social Sciences, Cultural and Media Studies, Economic Sciences
Vocational field(s)/field(s) of study (Specification): Environmental Studies, Business Administration, Marketing, Tourism
Period of the internship: 3 months between August and October 2019
Country: Georgia
Number of Participants: 2
Proposed by: Borjomi-Kharagauli National Park (BKNP)
Number: 1107
Project Title: Developing Environmental Tourism in a Village Bordering a National Park
Classification of the internship in the development fields (Numbers): 3, 7, 9, 16

ZAUJALA TĚ TATO STÁŽ? JSI MOTIVOVANÝ/Á K ÚČASTI NA CELÉM VZDĚLÁVACÍM CYKLU? PŘEČTI SI, JAK SE PŘIHLÁSIT!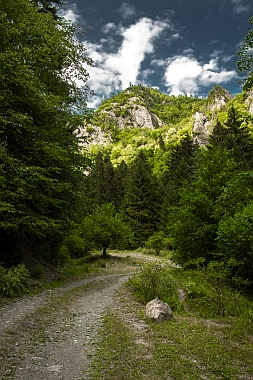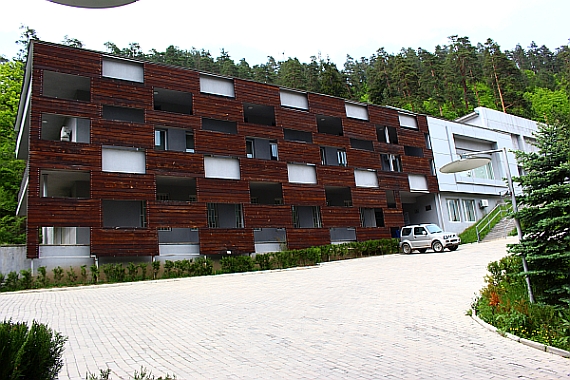 Source: Borjomi-Kharagauli National Park 2018 a 2015