Empower Youth through Football Media Coverage and Entreprenuership
We are looking for two participants to support a non-governmental organisation (NGO) with its football publicity and economic innovation projects.
To participate, you should have a background in sports event planning or sports management and media information or journalism. If you also have information technology (IT) skills, as well as knowledge of entrepreneurship and rural and economic development, this internship may be for you. You should enjoy working with young people and you must have a good command of spoken and written English.
Founded in 2002, the Society Empowerment Project (SEP) uses football to mobilise, engage, and educate youth on life skills like leadership, health issues, such as HIV/AIDS, and economic development. The SEP believes in the power of sports to make social change: in its youth football programme, specially trained coaches work with youth not only to provide a fun and healthy social activity, but also to develop young community leaders. Over a thousand young people between the ages of 10 to 20 participate in the SEP's football programme, the majority of whom are girls and young women. The SEP also focuses on economic empowerment through its livelihood programmes. These small-scale agricultural projects contribute to families' food security and financially empower youth. They also provide agricultural training and access to education. The SEP is located in Oyugis, a small town in Nyanza Province in western Kenya. Its sponsors include the International Federation of Association Football (FIFA) Football for Hope Programme and US-based Global Partners for Development.
For this project internship, you would work with SEP team members in the Communication and Agriculture/Entrepreneurship Departments. You would lead workshops with young people in two areas: media and information and economic empowerment. For the media workshops, you would conducttrainings on sports reporting, including general report writing, as well as news and script writing. You would assist in developing photography and digital editing skills for photo and video coverage of sports events. Additionally, you would support SEP and local youth in designing a quarterly e-newsletter and to use the SEP website for marketing and publicity. The economic empowerment workshops would focus on innovative methods for youth self-employment and enterprise. More specifics regarding the enterprise workshops will be determined in consultation with the partner organisation.
The internship is scheduled for July 1 to September 30, 2019. Prior training and seminars will be held in English.
The GLEN team will include a Czech participant and a German participant.
Language(s): English
Topic / area(s) of interest: Rural Development, Media and Information, Sustainable Economy, Children and Youth
Field(s) of study (Category): Social Sciences, Engineering Science and Technology, Cultural and Media Studies, Teaching, Pedagogy and Education, Economic Sciences
Vocational field(s)/field(s) of study (Specification): Sports Management, Journalism, Communications Studies, Entrepreneurship, Marketing
Period of the internship: 3 months between July 1st and September 30th 2019
Country: Kenya
Number of Participants: 2
Proposed by: Society Empowerment Project (SEP)
Number of the internship (to be filled in later on): 1116
Project Title: Football Coverage and Entrepreneurship
Classification of the internship in the development fields (Numbers): 3, 4, 7, 15
ZAUJALA TĚ TATO STÁŽ? JSI MOTIVOVANÝ/Á K ÚČASTI NA CELÉM VZDĚLÁVACÍM CYKLU? PŘEČTI SI, JAK SE PŘIHLÁSIT!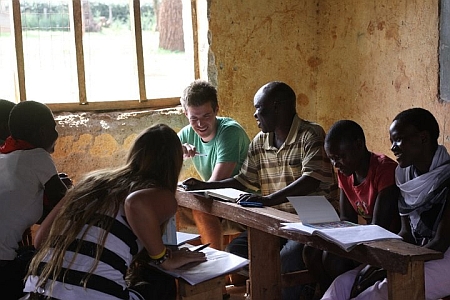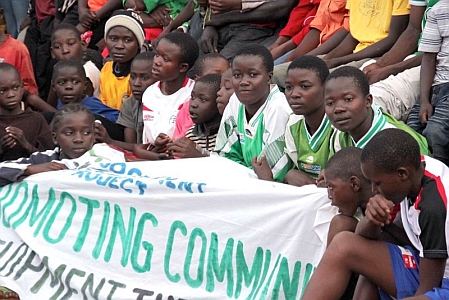 Source: SEP, 2014