Do kterých workcampů se můžeš zapojit?
SDA 108: Volunteering in Dysina (19.8.2018 - 8.9.2018) - už máš spoluvedoucího
SDA 306: Centre for All (9.8.2018 - 21.8.2018) - už máš spoluvedoucí
SDA 205: Veseli Castle (5.8.2018 - 18.8.2018) - už máš spoluvedoucí
SDA 407: Back to Nature (19.8.2018 - 8.9.2018) - už máš spoluvedoucí
Jaká bude tvoje role?
příprava informačního balíčku pro dobrovolníky / tiskovou zprávu (jen u vybraných workcampů)
organizace příjezdů dobrovolníků
příprava seznamovacích aktivit, lámání ledů mezi dobrovolníky, zabydlení se v místě
organizace spolupráce s místním partnerem (hostitelskou neziskovkou či obcí), překládání do/z AJ
zapojení do dobrovolnických činností
správa rozpočtu na jídlo, nákupy apod. (ve spolupráci s místním partnerem)
motivování dobrovolníků
Co od tebe očekáváme?
účast na workcampu min. 1 týden (ideálně po celou dobu workcampu)
(pro)aktivní zapojení do projektu
komunikativní znalost angličtiny
nadšení pro dobrovolnictví a práci v mezinárodním týmu
fotodokumentaci a krátký report
Co ti můžeme nabídnout?
nezapomenutelné zážitky
zkušenost z mezinárodního prostředí
seznámení s aktivní neziskovkou nebo obcí
individuální proškolení a průběžnou podporu (na telefonu, mailu)
proplacení cesty na workcamp a zpět (na základě odevzdaných jízdenek)
kapesné 60 CZK za každý den na workcampu
na většině workcampů tě čeká také spoluvedoucí - nebudeš na to tedy sám/sama :)
Chceš jít do toho?
Potřebuješ víc informací? Napiš nám na campleaders@inexsda.cz nebo nám zavolej na 222 362 715.


SDA 108: Volunteering in Dysina (19.8.2018 - 8.9.2018)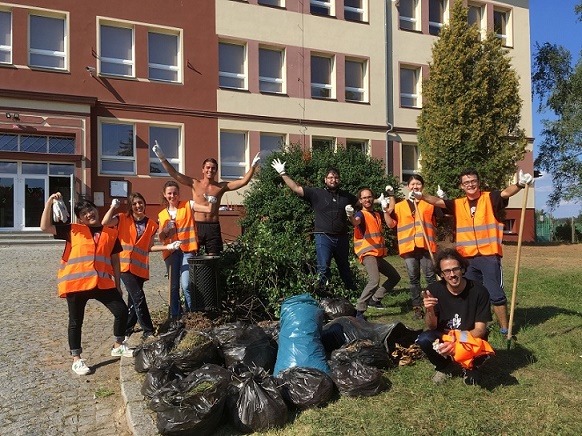 The workcamp is organized in a small village of Dysina, Western Bohemia, in cooperation with the local municipality. The village has an industrial history and nowadays, there is a strong connection to the personality of the U.S. General Patton who freed Western part of Czechoslovakia at the end of WWII with the troops (there is even a statue of the general in the village). There are several active associations in the village. The aim of this workcamp is to help to maintain green areas and other public places in the village, to organize a traditional beer festival and to prepare local primary school and kindergarten for the beginning of new school year. Volunteers are invited to Dysina for 13th time this year. Přečti si víc…
SDA 306: Centre for All (9.8.2018 - 21.8.2018)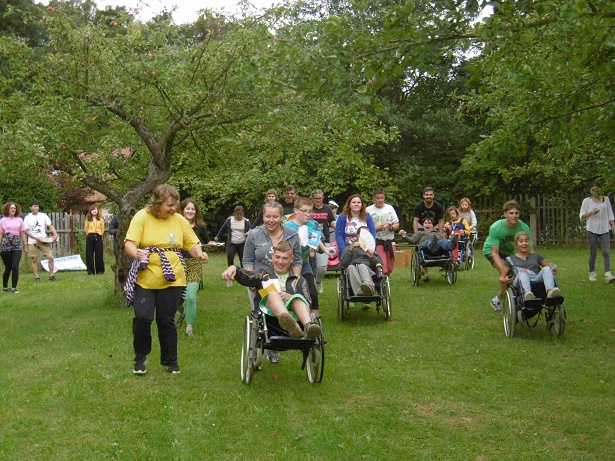 This workcamp takes place in the town of Nymburk and in a small village of Jizbice (Central Bohemia region) in cooperation with the local NGO Centre for All. Centre for All organizes free time activities and summer camps for children and youth with and without disabilities. The activities take place in a reconstructed barn with a pretty garden in Jizbice and in the centre of the organization in Nymburk. The aim of the workcamp is to help Centre for All to prepare and run a children summer camp for teenage children with or without disability. Přečti si víc…
SDA 205: Veseli Castle (5.8.2018 - 18.8.2018)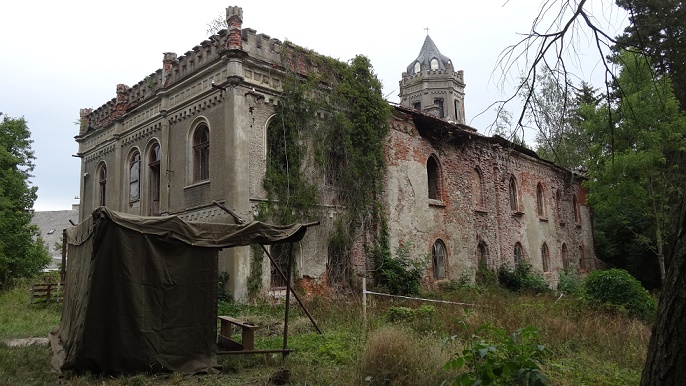 The workcamp takes place in the village of Veseli nad Uhlavou in Western Bohemia in cooperation with the local association Tvrz Veseli. This association was founded with the aim to restore the ruin of a castle in Veseli nad Uhlavou, to make it open for the public and for cultural and educational purposes. Its activities involve maintenance and fundraising to renovate the castle. The castle has a disturbed past and is now in a very bad state. Past two workcamps helped to clean an overgrown castle park and discovered an old hidden staircase. This year's workcamp will focus on removing rubble from the part of the castle which is being renovated and on maintenance of the park. Přečti si víc…
SDA 407: Back to Nature (19.8.2018 - 8.9.2018)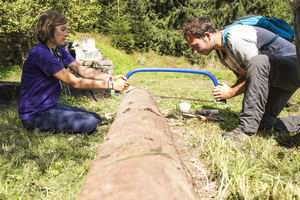 The workcamp is organized in co-operation with the Czech national section of EUROSOLAR and Nature Conservation Agency. EUROSOLAR promotes renewable energies, sustainable lifestyle and engages in youth environmental education. The workcamp takes place in an abandoned but exceptionally beautiful, hilly area of Bohemian Forest, near the western border of the Czech Republic. The campsite is totally isolated from civilization (the nearest Czech village is 11 km away) and we welcome volunteers that are fond of trying out a basic lifestyle in the forest and do not mind longer walks. This year the workcamp will be organised for 19th time! The goal is to help maintain meadows in the nature protected area and maintain the campsite. Přečti si víc…
Seznam aktuálně volných míst na workcampech