Some general information you might find useful:
Tap water is safe to drink all across the country, feel free to bring your reusable water bottle and fill it wherever. In special cases some water might not be drinkable, but there will always be a sign above the tap.
In the Czech Republic, you pay with the Czech crown. In bigger cities, you can pay by card, but stores in smaller towns or villages might not accept cards. Some stores might also have a limit of e.g. 100 CZK if you want to pay by card.
If you want to exchange money or withdraw it from an ATM, beware of ATMs and money changers that offer unfavorable exchange rates (personally I only withdraw from ATMs of big well-known banks – Raiffeisen, Airbank, Česká spořitelna, Komerční banka, ČSOB is safe, avoid all others)
It's always best to check currency exchange rates. Check Google reviews or ask locals where to exchange money. Never exchange money on the street.
The use of public toilets usually costs between 10-20 CZK.
When shopping, donť forget that all plastic and paper bags cost money, therefore, don't forget to bring your own cloth bag.
The Czech Republic has four seasons and is located in a temperate climate zone, but the weather here can be unpredictable. It's better to pack clothes that you can layer.
In the Czech Republic, the power plug sockets are of type E. This socket also works with plug C and with plug F if it has an additional pinhole.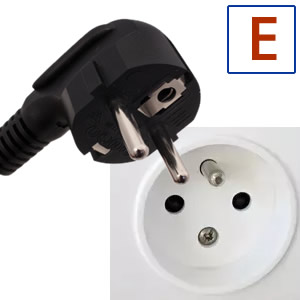 How to get around
The Czech Republic has a very well-developed transport network, with metro, trams, buses, trains and other means of transport.
Will you be traveling around Czechia? Download the IDOS app. This app will search for public transport connections across the country as well as in individual cities. You can change the main language to English and buy a ticket in the app.
If you will be moving around in Prague, search transport connections and buy tickets (even  24- or 72-hour-tickets) in a mobile app called Lítačka. In this app, you get updates about traffic situations and will be notified if there is a traffic. 
You can use bikesharing app Rekola to discover Prague, Brno or other cities in more interesting way.
In Prague, Pilsen, Brno and some other big cities, there are ticket machines in public transport and you can pay for your tickets by card directly. When entering public transport, you need to have a valid ticket. Otherwise, there can be a fine of 1000 CZK.
Keep in mind that night transport is not available everywhere in the Czech Republic. The metro in Prague doesn't run after midnight anymore.
For longer journeys  within the Czech Republic, you can use transport companies such as České dráhy, Arriva, RegioJet or Flixbus.
If you find yourself in a situation where you need to use a taxi, it's best to use Bolt, Uber or Liftago.
If you have a student ID, make sure to have an ISIC, an International Student Identification Card. You can request it here and bring it with you, you'll get cheaper tickets and also sometimes various discounts for entertainment, cultural and free time activities. In the Czech Republic, only local student IDs or that ISIC are accepted.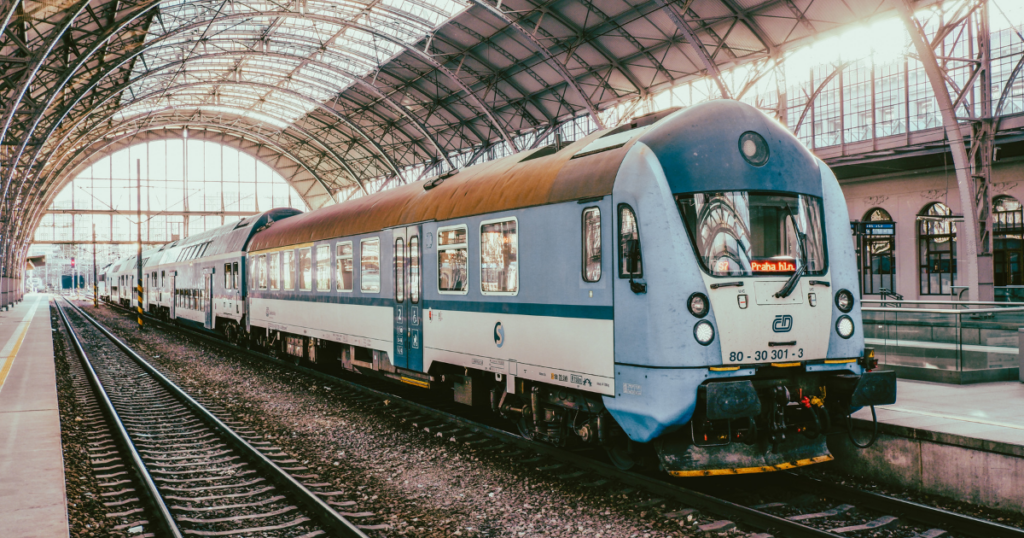 Grocery stores and restaurants
In the Czech Republic, you can choose from several stores such as Lidl (own brand goods – cheaper), Albert and Penny, Coop (in villages and small towns), Tesco, Billa (more expensive), Globus (only a few in the Czech Republic, large selection)
There's a food court in every mall, and you can find normal restaurants.
If you want to eat at a restaurant and you don't know where to go, I recommend searching Google reviews.
Are you Vegan or Vegetarian?
If you go shopping in Lidl and Albert, Tesco or Globus you will find a vegan section.
If you're looking for a vegan restaurant nearby. Use https://www.happycow.net/.
Some tips for vegan restaurants in the Czech Republic:
Prague – Moment bistro (VG), Eaternia (VG), Palo verde (VG), Pastva (VG), Forkys (VG) or Chutnej (VG). Wanna try a vegan buffet? Go for Loving Hut (VG) or Dhaba Beas (V, VG)
Brno – Rebio (V), Forkys (VG), Vegalité (VG)
Useful telephone numbers
Police 158
Firefighters 150
Ambulance 155
Europe-wide emergency line 112.
Whenever you go to a foreign country you need to respect their laws and culture. If you learn a few Czech phrases, I'm sure it will make the locals happy.
Yes – Ano /ʔanɔ/
No – Ne /nɛ/
Good day – Dobrý den /dɔbriː dɛn/ (Use when you are being polite, talking to a person you do not know.)
Hello / Hi – Ahoj /ʔaɦɔj/ (When talking to a friend.)
Excuse me – zdovolením / pardon /pardɔn/
Thanks/ Thank you – Díky /ɟiːkɪ/ / Děkuju /ɟɛkuju/
Enjoy your stay in the Czech Republic! I hope you will like it here.