PERSONAL DEVELOPMENT TRAININGS
The trainings will combine elements of personal development trainings (as can be known, for example, from the Olde Vechte Foundation workshop) and practical topics useful in leading groups of participants. The project is supported by the Erasmus + program.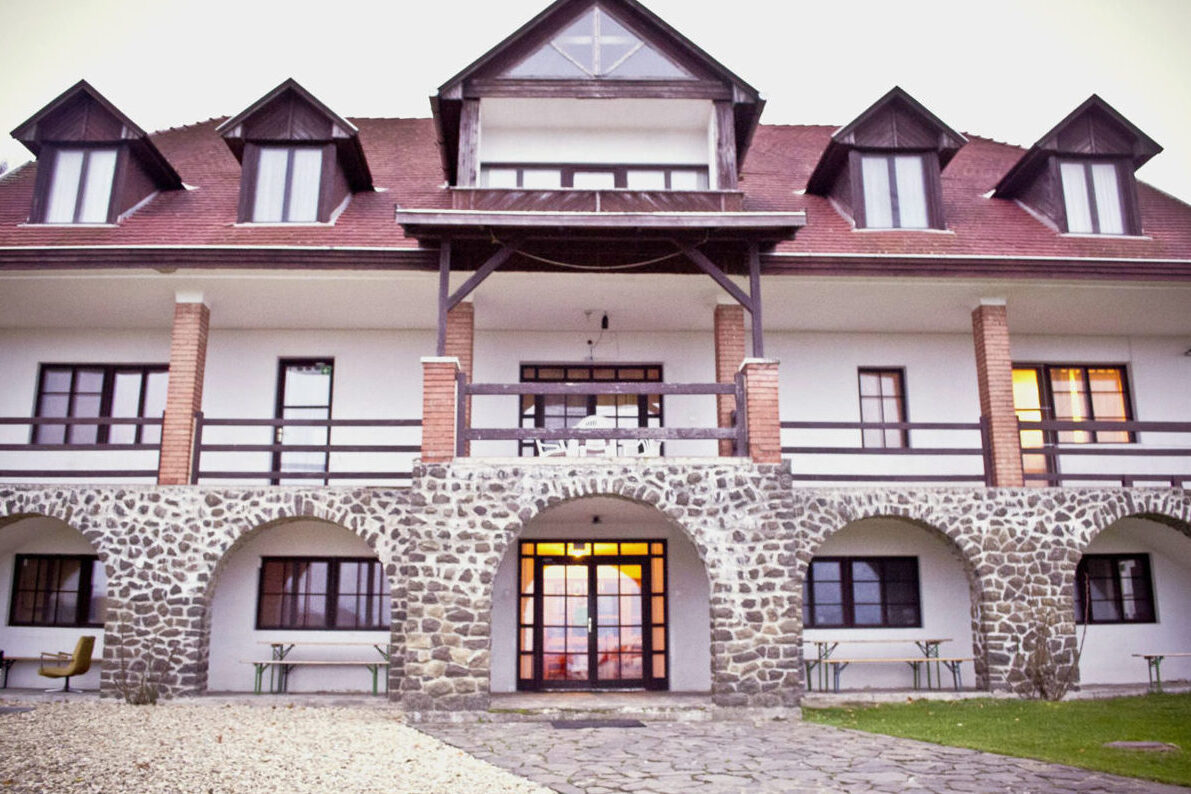 About the training
To reflect the role of leadership and explore participants' own attitudes, approach and inner motivation of their work with volunteering.The personal development training is created in cooperation with three volunteering organizations from Hungary, the Czech Republic and France. The training is inspired by the idea of creating a space for leaders and volunteers to learn about themselves, their attitudes and beliefs, their communications styles, leadership skills and inner motivations. At the core of our training are the principles of self-reflection and self-awareness. Over intense nine days, the participants will ask themselves hard questions, reflect on their attitudes, beliefs and values, explore their leadership styles and challenge what they know about themselves, their personal and professional life, and their relationships with themselves and others.

Over intense nine days, the participants will ask themselves hard questions, reflect on their attitudes, beliefs and values, explore their leadership styles and challenge what they know about themselves, their personal and professional life, and their relationships with themselves and others.
In words of participants
"In your late 20's or early 30's you may be confronted by your deepest insecurities, which you can choose to ignore or move towards. If you choose to move towards them, this training can guide you in a safe, challenging, and loving way."
"You will rediscover what makes you you, and you will have the chance to practice your capabilities in a safe environment. The training will give you many opportunities to practice radical honesty – it is your choice if you use them or not."
"A training course that led me to dig up my feeling which I was running away from for a long time and taught me that if you want people to notice your true competences you should not sit in the corner, don't give up and stand up for yourself."
"This was the most inspiring experience that I've been through in my life."
"I overcame my fears, challenged myself, gained trust, confidence and started believing in myself again. I thought that I was stuck and lost at the same time and I came back with a sense of direction, purpose and aliveness that I have never felt before."
"A mind-changing experience that will take you to some of your limits – just to make you realize that there's a whole world of opportunities behind those (self-imposed) limits."
What makes the training special?
This training is different from other trainings, because the emphasis is put on the self-reflective, personal experience of the participant. Therefore, the majority of the program will consist of activities for self-reflection, supported by some models and tools we find relevant and powerful. We combine elements from formal education, non-formal and informal learning. We work from a perspective which unites learning by experience with coaching, because by doing so, participants will be able to develop the powerful capacity for self-coaching. Due to this approach, which focuses highly on the personal background of the participants, it might be emotionally intensive. It is so as we aim to create an impactful and useful process, by focusing on what is relevant for the participants' personal and professional life.
"What I lived in this training changed me as a human being. Now I feel complete and I enjoy my life. All the activities have a special purpose and are specially organized in order to create a breakthrough."
"It was the best training I have been on. Everything was on point, the timing was perfect, so all of us were pressured (in a good way) to follow the schedule completely and get the best out of it."
The training is here for you to…
Our personal training would be a space for you to challenge your mind, your body, your core beliefs about yourself and others. You will be guided on this journey with our trainers and educators from Hungary, France and the Czech Republic. You will go through nine days of being actively involved in various exercises, conversations and discussions. You will learn more about your needs and the needs of others. You will be actively listening, making new connections, sharing what you learned and embracing change at your own pace.

1. Self-Reflection (Day 1 to 5)
You will have the opportunity to get a better understanding of your mindset and its core elements (beliefs, concepts, automatic behaviours) and how they affect the results you usually obtain in life and how you work with others. It will be a journey into expanding what works and improving what doesn't work when it comes to your mindset. Input, activities, and reflection spaces will be there to guide you on this exploration.
2. Submersion/Real life implementation/Outdoor (Day 5 to 8)
The best way to put knowledge from theory to application is to practice in a real-life situation or context. You will have several assignments to complete in the local communities around the venue of the training. You will be able to put into practice the competences acquired throughout the previous days of the training.
3. Final steps (Day 8 & 9)
The last days are there to wrap up the learning experience of the training, in such a way that the insights can be taken home in a structured manner, to plan follow-up steps, and to close the training together.
6th – 15th November 2023
Hollókő, Hungary
Application ddl 30. September
We invite participants…
This training is perfect for volunteers, future youth leaders and youth workers who are planning to lead a workcamp or any project involving youth in the future. There are no age restrictions, but you should be at least 18 years old and be able to communicate fluently in English, as the training is conducted in English. Also, you have to be able to participate fully in the program, from the beginning until the end, at the date you choose to register for.
You will find more information about the training in the infoletter below. Apply to one of our dates in Hungary, France, or the Czech Republic at the links found below. All listed trainings will have the exact same program, it's up to you to choose the date that fits you the best. For any questions regarding the training, contact the project coordinator Veronika Marková at veronika.markova@inexsda.cz.