What is a workcamp?
A short term voluntary project, or workcamp, is a community work project carried out by a group of between 5 and 24 volunteers of different nationalities during a period of between 1 and 3 weeks. It's a great opportunity to experience, learn, discover and meet – new cultures, people, languages and yourself while investing your time and energy to the project in benefit of others! Learn more about the international volunteer movement.

How to join a workcamp?
Check your motivation – why do you want to volunteer?
See the list of workcamps – choose carefully which project you want to support. List of workcamps
Add at least 1 workcamp to your on-line application.
Pay the registration fee of 1,500 CZK which enables us to run the volunteer program.
Wait of the results of your application.
Congratulations, you have been accepted!
You can start planning your journey. You will receive a detailed infosheets latest 1 month before the workcamp starts.
Please note if you do not live or study in the Czech Republic, you need to apply through a sending organization in your home country.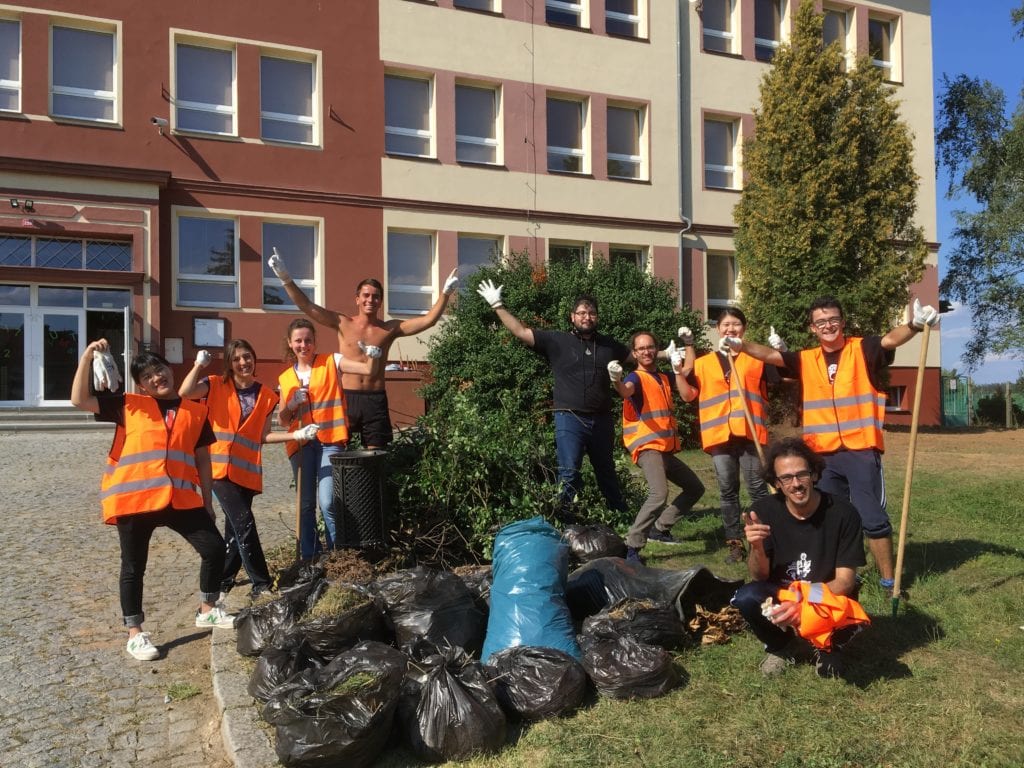 1. Help the community
SDA 103: Get Involved in Odolena Voda (27.7.2019 – 10.8.2019)
The workcamp takes place in a small town of Odolena Voda in cooperation with the local municipality. The town hall aims at creating good conditions for living, working, spending free time and enjoying the environment for its inhabitants. The main focus is on landscape regeneration and leisure time activities, such as social and cultural events or sports facilities. The aim of the workcamp is to help with renovation of the public space in the town, to create new play structures for children and maintain local green areas.
LEARN MORE AND APPLY

SDA 109: Old Brewery Chric (14.8.2019 – 25.8.2019)
The workcamp takes place in a 16th century brewery situated in the small village of Chric in cooperation with the local NGO Propolis. The brewery was a ruin until 2009 when Propolis started to renovate it with the help of volunteers. The brewery is an educational centre focused on history and local handicrafts as well as a social and cultural centre organising various workshops and festivals. The aim of the workcamp is to help with the ongoing renovation of the area around the brewery where open-air events take place, such as the Kric music and theatre festival which you will also help to organise.
LEARN MORE AND APPLY

SDA 106: Support Local Community in Hlasnice (18.8.2019 – 1.9.2019)
This workcamp takes place in a small village of Hlasnice in the northern part of Moravia in cooperation with the local municipality. The village and its citizens try to revive public places for relaxing and leisure activities – the community centre with playground and sports equipment, and hiking and cycling trails in the surroundings of the village. The aim of this workcamps is to help with revitalization of the area around the community centre, making the trails accessible for public, and to create space for exchange of experience with the local community.
LEARN MORE AND APPLY

SDA 107: Rock Summer in Kozolupy (23.8.2019 – 2.9.2019)
The workcamp is held in cooperation with Local Action Group (MAS) Radbuza and the municipality Kozolupy. The aim of MAS Radbuza is the protection of regional values such as well-preserved nature, rich culture and healthy environment, and supporting citizen initiatives at a local and regional level. The aim of the workcamp is to help the municipality with maintenance of a church, revitalization of orchards and preparations of a rock festival. You will also have an opportunity to experience life in the countryside.
LEARN MORE AND APPLY

SDA 108: Volunteering in Dysina (25.8.2019 – 14.9.2019)
The workcamp is organized in a small village of Dysina, Western Bohemia, in cooperation with the local municipality. There are several active associations in the village. The aim of this workcamp is to help to maintain green areas and other public places in the village, to organize a traditional beer festival and to prepare local primary school and kindergarten for the beginning of new school year. Volunteers are invited to Dysina for 14th time this year.
LEARN MORE AND APPLY

SDA W01: Oskorušobraní – Oskeruse Festival (20.9.2019 – 22.9.2019)
This weekend workcamp will take place in a small Moravian village of Tvarozna Lhota, situated in the White Carpathian Mountains in cooperation with the local NGO "INEX-SDA Bile Karpaty". This branch of INEX is active in sustainable rural development, environmental education and permaculture projects. The aim of this workcamp is to get the site ready for a traditional event celebrating the oskeruse trees and fruits called "Oskorušobraní".
LEARN MORE AND APPLY

2. Protect cultural heritage
SDA 203: Friendly Hospitality House (14.7.2019 – 28.7.2019)
The workcamp is held for 4th time in a little village of Skalka u Doks in Northern Bohemia in cooperation with a local NGO The Friendly Hospitality House. Its name refers to the ancient tradition of mutual help of pilgrims. They focus on revival of natural, cultural and spiritual heritage and on personal and community development. This workcamp aims to restore relations between the place and its inhabitants, both of today and the past, mutual understanding and respect.
LEARN MORE AND APPLY

SDA 208: Renovate a Historical Brewery (28.7.2019 – 9.8.2019)
This workcamp is held in cooperation with a non-profit organization Association of Semik from Cechtin in a small village. The association is focusses on supporting culture, social and craft events in the region, aiming at connecting people. It also renovates a cultural monument – a site of an old brewery in Cechtin that is currently in a bad state. The association organizes historical fashion shows and craft workshops, and manages a museum of wedding dresses. The aim of this workcamp is to contribute to the renovation of the brewery, reviving the site and making it accessible for public. This year volunteers will help to remove concrete from the granary floor and return it to its original state.
LEARN MORE AND APPLY

SDA 205: Veseli Castle (4.8.2019 – 17.8.2019)
The workcamp takes place in the village of Veseli nad Uhlavou in Western Bohemia in cooperation with the local association Tvrz Veseli. This association was founded with the aim of restoring the ruin of a castle in Veseli nad Uhlavou, to make it open for the public and for cultural and educational purposes. Its activities involve maintenance and fundraising to renovate the castle. The castle has a disturbed past and is now in a very bad state. This year, the workcamp will focus on removing rubble from the part of the castle which is being renovated and on maintenance of the park.
LEARN MORE AND APPLY

3. Care for others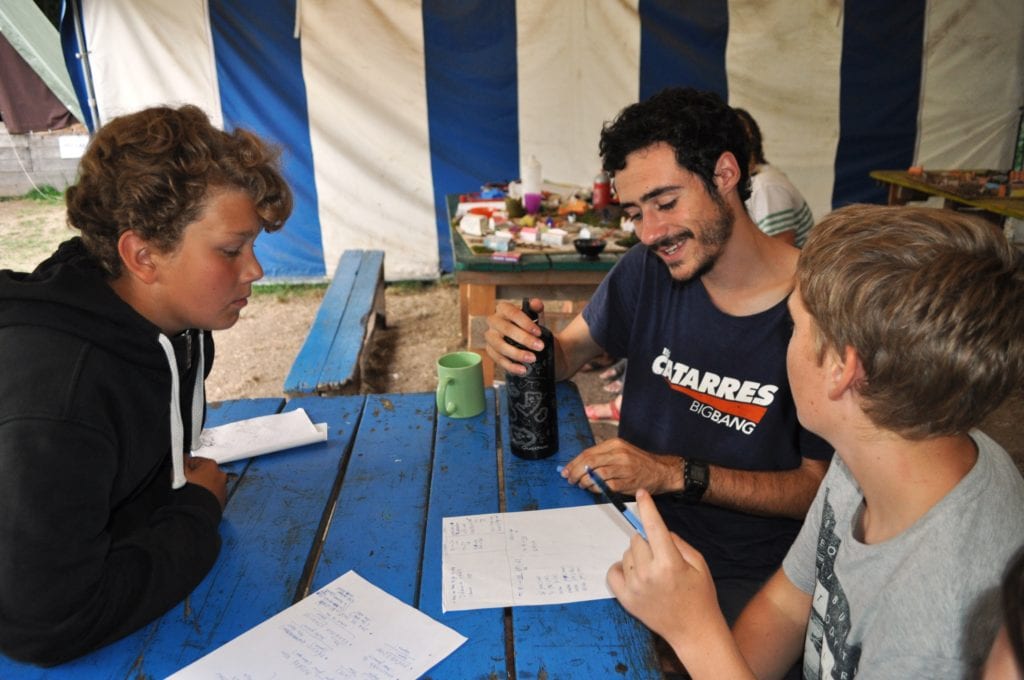 SDA 302: Children Summer Camp (4.7.2019 – 17.7.2019)
This workcamp takes place in the town of Nymburk and in a small village of Jizbice (Central Bohemia region) in cooperation with the local NGO Centre for All. Centre for All organizes free time activities and summer camps for children and youth with and without disabilities. The activities take place in a reconstructed barn with a pretty garden in Jizbice and in the centre of the organization in Nymburk. The aim of the workcamp is to help Centre for All to prepare and run a children summer camp for autistic children. It is not a problem at all if you do not have any previous experience working with children with autism or disabilities.
LEARN MORE AND APPLY

SDA 305: English Summer Camps for Kids (21.7.2019 – 4.8.2019)
The workcamp is organized by the NGO Parents and Children of Kadan (RADKA) which provides a variety of services for families with children (maternal, swimming, volunteer, social and educational centres, more on: www.radka.kadan.cz). During summer holidays RADKA organizes suburban and outdoor camps for children of different ages. There will be 2 such camps during the workcamp – the urban one in the 1st week in Kadan, and the outdoor one in the 2nd week near a small village of Kotvina. RADKA wants to bring international dimension to the camps and enable children to practise English. The aim of the workcamp is to help with the preparation and running of an interesting intercultural program in both camps.
LEARN MORE AND APPLY

SDA 306: Help the Elderly in Prague 15 (4.8.2019 – 11.8.2019)
This workcamp takes place in Prague 15 (at the outskirts of the city) in cooperation with the Centre for Social Care and Nursing which offers social services to the people who need care and help of the others due to their age or illness. The aim of this workcamp is to support intercultural and intergenerational exchange of experience, to get to know each other, discover something new and foster mutual understanding and respect. This year the workcamp will be organized for the 10th time.
LEARN MORE AND APPLY

SDA 308: Organic Farming at Camphill Community II (15.9.2019 – 28.9.2019)
The workcamp is organized in cooperation with the Free Farm, an NGO which is part of the Camphill Community movement. This family-like community provides space both for people with special needs and for those without disability to work and live together. The community members can develop their skills in agriculture, bee wax candle making and cooking. The farm grows organic vegetables and herbs. It promotes the importance of biodynamic agriculture and the role of farmers in today's world.
LEARN MORE AND APPLY

4. Protect the environment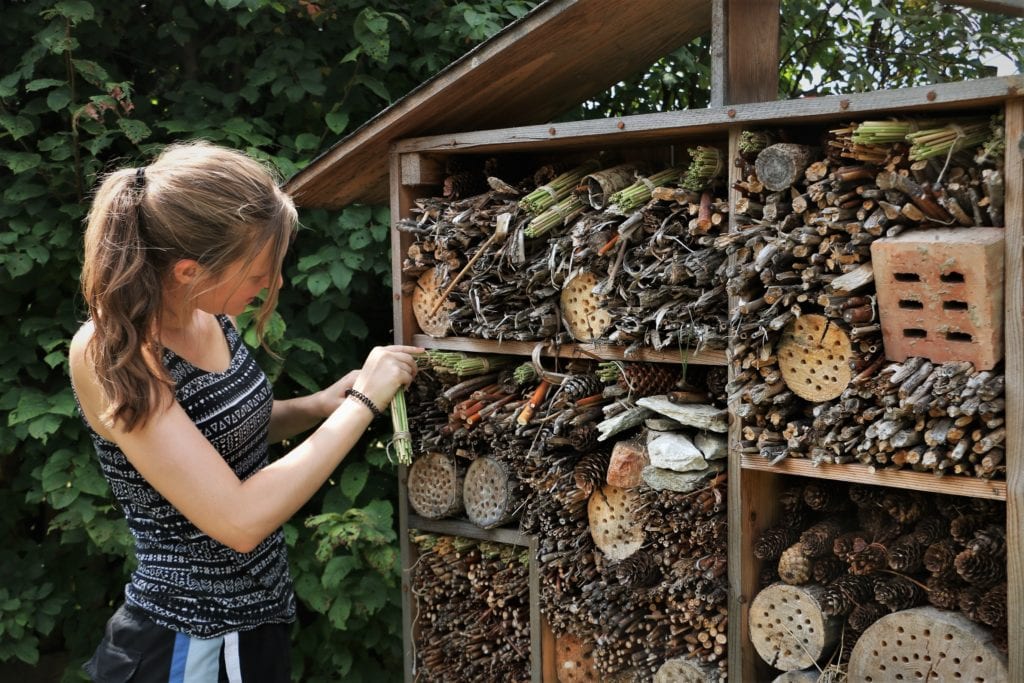 SDA 403: Eco Centre Horni Marsov (28.7.2019 – 8.8.2019)
The workcamp takes place in a small town of Horni Marsov situated in the Krkonose (Giant) Mountains in cooperation with the local NGO Centre for Environmental Education and Ethics – SEVER. It cooperates with schools and it organizes environmental programs for students and teachers. It also organizes educational and cultural events for the public. The aim of the workcamp is to renovate facilities of the residential centre which is used as accommodation for students and volunteers. You will also have a chance to discover a sustainable way of living and the beauty of Czech mountains.
LEARN MORE AND APPLY

SDA 407: Back to Nature (25.8.2019 – 8.9.2019)
The workcamp is organized in co-operation with the Czech national section of EUROSOLAR and Nature Conservation Agency. EUROSOLAR promotes renewable energies, sustainable lifestyle; it engages in youth environmental education and organizes environmental summer camps for children and families. The workcamp takes place in an abandoned but exceptionally beautiful, hilly area of Bohemian Forest, near the western border of the Czech Republic. The campsite is totally isolated from civilization (the nearest Czech village is 11 km away) and we welcome volunteers that are fond of trying out a basic lifestyle in the forest and do not mind longer walks. The goal is to help maintain meadows in a nature protected area and maintain the campsite.
LEARN MORE AND APPLY