Trainings helped me recognise my strengths
says Carla, participant of Youthworker 2.0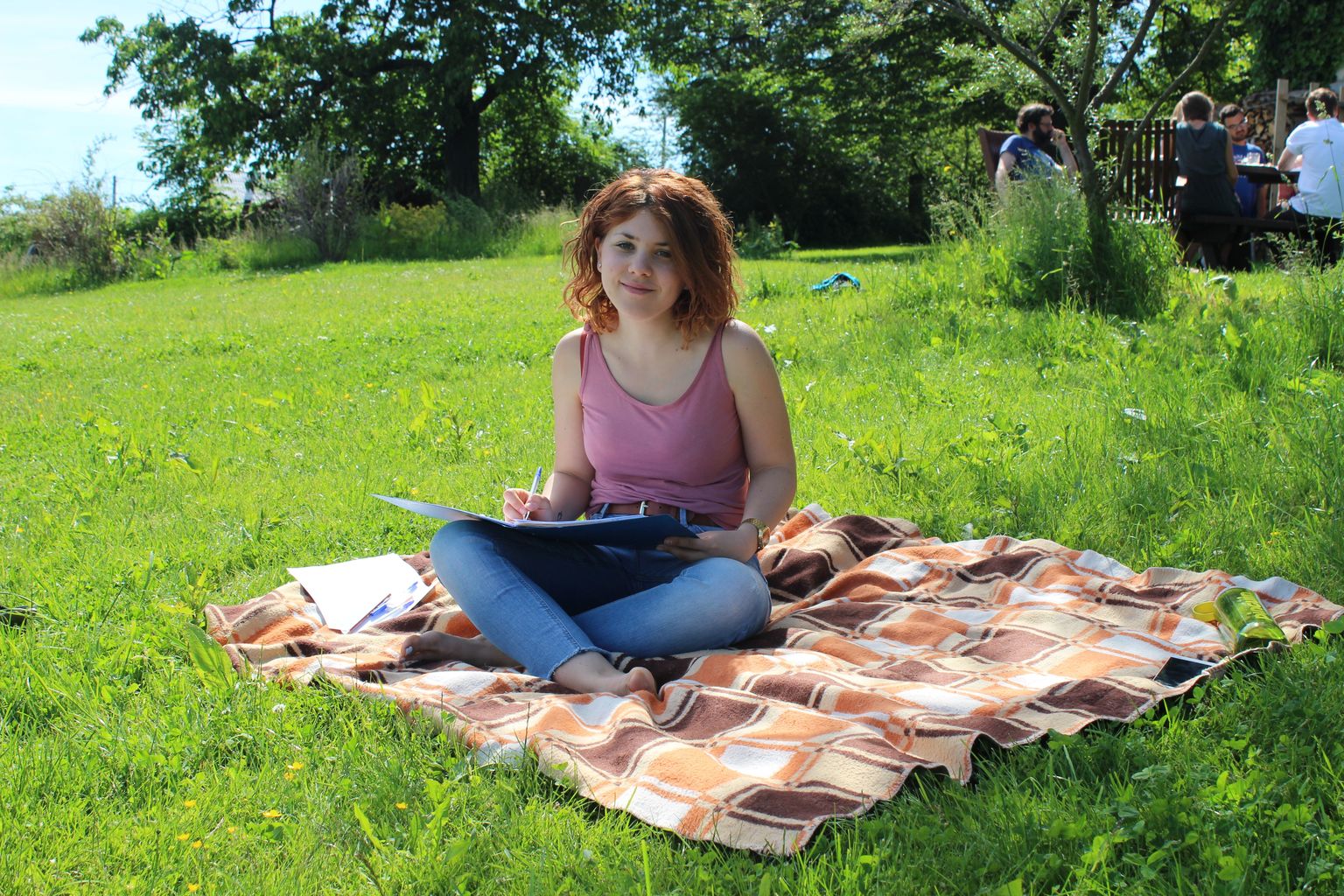 Tell us something about yourself.
I am from Barcelona, Spain. During my European Voluntary Service (EVS) I collaborated in a School Club as a leisure time activities leader and my tasks were to organise workshops and leisure time activities for children and youngsters. Now, I work as a teacher of Spanish and English language in ZŠ and MŠ Lyčkovo náměstí and I'm teacher of Spanish language at Instituto Cervantes in Prague.
How did you find out about the training? Why did you apply?
During my EVS project I heard a couple of times about INEX-SDA. In 2016, a colleague told me that, besides workcamps, INEX-SDA organises trainings too, so I checked the website in case any training was being offered and Youthworker 2.0 was there. I read its description and as I work with youth, I thought it would be a great opportunity to develop and improve my professional competences.
In which roles did you participate?
I took part in all three trainings of the project. In the first two, I participated as a participant and in the third one I was involved as a junior trainer.
Why did you apply to be a junior trainer?
I find facilitation and the facilitator's professional profile very interesting. I'm working as a teacher of Spanish language for youngsters and I need to use facilitation daily, because I guide students to achieve knowledge and I support them in their learning.
Moreover, non-formal education is a big passion of mine and I wanted to learn more about facilitation in this context, so that is why I applied. It was interesting to have the opportunity to experience both roles, yet more specifically as a junior trainer, I learned how to organise a training from scratch: to prepare and structure activities and the schedule, to work in a team, to quickly adapt when necessary and to evaluate the training and its activities.
"Non-formal education is a big passion of mine and I wanted to learn more about facilitation in this context"
What did you learn by taking this role on top of being a participant?
My learning process was on different levels: knowledge, skills and attitudes. I gained more knowledge on the topic of anti-discrimination and I learned new activities and group dynamics. I improved various skills such as teamwork, responsibility, problem solving or adaptability. Also, this role allowed me to analyse myself as a facilitator and to recognize my strengths and my weaknesses.
How do you evaluate the participation at the trainings after several months?
Very satisfactory and positive. Each training allowed me to gain different knowledge and skills so I took many valuable things from them. First of all, the most important thing I have learned from the trainings is that I know in what direction I want to focus my professional development in, namely the field of non-formal education, especially project management and facilitation.
During the first training, we worked on communication and feedback so I am now more aware of the effectiveness of my communication skills when addressing my students and colleagues. The second training, focused on inclusion, was especially interesting and useful for me as I work with children with special needs, so it allowed me to realize the ways in which I can support these students as well as the importance of paying attention to this issue. Finally, the third training helped me to improve my facilitating skills, my organizational skills in the context of group dynamics and my assessment skills when helping participants reflect on their learning. Moreover, another crucial skill I have achieved thanks to these trainings is that of being more aware about discrimination.
Any funny story we can publish? :D
Mmm… hard to decide which one I could tell…
From the first training, I remember that trainers and participants prepared a lovely birthday surprise for me and we enjoyed a walk along the river Doubravka. Also, in the place where the training was held, there was a tepee and we had there a very emotional ending of the training. In the second one, one of the trainers decided last day we should do something extraordinary as an energizer, so we all ended up screaming, yelling and dancing Hakka (the maorian fight dance) in front of the window of a spa-hotel meanwhile guests were having their relaxing time. After that, we couldn't stop laughing! :)
From the third training… I remember I really enjoyed the trainer's meetings with the doughnuts which our logistics coordinator Bara was bringing (for you to understand, the team meetings were called "the doughnut meetings") and the wonderful Italian coffee that the Italian participants were preparing. Also, the last night was very special. We made a campfire, sat around it and played different games and we ended up staying awake to enjoy the sunrise. It was just the perfect way to finish the third training and, especially for me, to close the whole Youthworker 2.0 experience.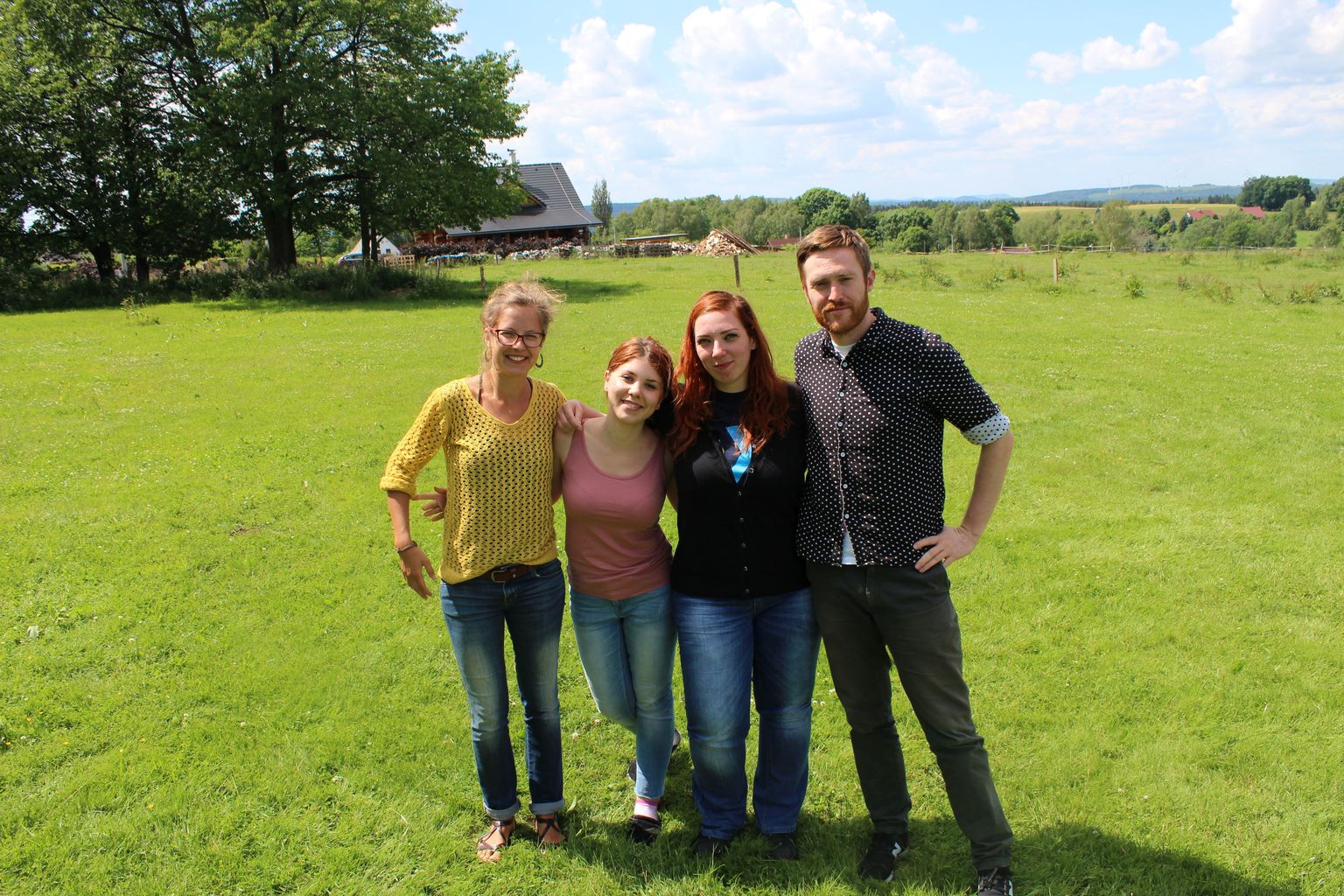 How did the training influence your work with kids and youth? What learnings do you still use in your personal and professional life and how?
My participation in these trainings has definitely been really helpful for my daily work. I'm more conscious of how I act and react to others, so I improved my skills in giving feedback, active listening or patience. Moreover, I am now more aware of inclusion, trying to support all my students as much as I can, and I got more self-awareness on how my own actions can implicate some discriminatory behaviour.
What are your plans – how would you like to apply the experience in the next months and years?
I keep improving myself with every opportunity I have. I will be soon attending another training course focused on methodologies in language teaching and I would love to participate as a participant as well as a campleader during one of INEX-SDA's workcamps. I'm really glad they count me in already and I'm looking forward for next collaboration.
Have you ever used the on-line tool IM-PROVE, which INEX-SDA developed for reflection of competences from volunteering?
Yes, I do know about the tool. I use it from time to time to keep track of my competences and I would encourage everyone who is involved in education or volunteering to use it, as it is a great tool to record lessons, experiences, and to plan a personal and professional growth.
Carla Maside Pujol
The project Youthworker 2.0 aimed at supporting youth leaders working with volunteers to develop quality of the activities they organize. 3 trainings were organised for 24 participants from 6 countries on how to deal with:
complicated situations at voluntary projects;
inclusion of participants with fewer opportunities at voluntary projects;
creating anti-discriminatory spaces at voluntary projects.
Youthworker 2.0
Youthworker 2.0 on Facebook